Boo the Dog: The Irresistible Charm of the World's Cutest Pomeranian
Born on March 16th, 2006, Boo the Pomeranian has captivated millions of hearts with his irresistibly adorable teddy bear looks and vast wardrobe. What started as a shaggy, energetic, and lovable puppy, Boo quickly rose to internet stardom thanks to his owner, who made sure to document all his endearing moments. With over 17 million followers on Facebook, Boo's fan base continues to grow daily, making him a more prominent figure than many human celebrities.
The Birth of a Canine Sensation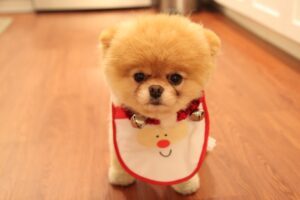 Boo's journey to becoming the cutest dog in the world began when his owner posted a picture of him on Facebook on May 11th, 2009. His popularity surged as people fell in love with his unique appearance and lively personality. Boo's natural cuteness required no training; he was simply born to charm the world.
Residing in San Francisco, California, Boo become a global sensation, making appearances on TV shows and at events across the country. His exploits are documented in his second book, "Big Dog in a Little City." If you ever visit San Francisco, keep an eye out for Boo as he walks with his best friends, Buddy and Blue.
Boo's Unique Appeal
Boo is a teacup Pomeranian, but his distinct coarse and thick hair texture sets him apart from other Pomeranians. This unique feature has made him a celebrity in his own right. While his best friend Buddy has long, silky hair, Boo's short haircut gives him the lovable teddy bear appearance that has captivated millions.
Boo's short haircut was initially a result of tangled fur, which proved unmanageable with regular grooming products. This unexpected grooming necessity turned out to be a blessing in disguise, as it further accentuated his adorable teddy bear look.
The Woman Behind the Cutest Dog in the World
Boo's owner remained anonymous for three years, using the pseudonym J.H. Lee. She was an employee at Facebook when she created Boo's fan page, sparking speculation about whether she received any internal help to boost her puppy's fame. Regardless of any assistance she may have had, it was ultimately Boo's undeniable charm and cuteness that won over the hearts of his millions of fans. The world would undoubtedly be a little less joyful without the presence of this lovable canine.
A Plush Companion for Boo Fans
While Boo's unique appearance cannot be replicated in another Pomeranian, fans can still get their hands on a plush version of their favorite canine. Gund, a renowned stuffed animal manufacturer, has produced over 30 different Boo stuffed animals that capture his unmistakable cuteness. In addition to the plush toys, Boo also has an annual calendar, featuring a collection of heartwarming images that can be found on Amazon.
Boo's Fashionable Wardrobe
Boo's owner has made sure that he remains one of the most stylish pups around. He dons a new outfit almost every day, except for "naked Wednesdays," when he gets to enjoy his natural fur. On days when the weather or terrain is challenging, Boo wears Pawz Water-Proof Dog Boots to protect his paws.
Meet Buddy and Sir Blueberry Pie
Boo's older brother and best friend, Buddy, was born on June 21st, 2003. He has been by Boo's side since the beginning and patiently mentors him on being the best Pomeranian possible. Buddy is known for his curiosity and adventurous spirit, traits that fans adore.
Sir Blueberry Pie, also known as Blue, is a Golden Retriever puppy who joined the family on February 14th, 2015, at 10 weeks old. Although the youngest in age, Blue is the largest of the trio, forming the #b3misfits or Blonde Mafia, the world's cutest canine gang.
Boo on Facebook
Boo's widespread popularity has led to the creation of Facebook Stickers featuring his adorable face. Fans can use these stickers in posts, comments, and on Messenger to express their love for Boo.



Boo's Favorites and Philanthropy
Boo's favorite treats are Dogswell Jerky Treats, which are all-natural and taste like human food. He enjoys casual t-shirts, particularly those with brown and orange stripes (orange being his favorite color), and squeaky toys like his purple platypus.
Boo's favorite people include Oprah, Jason Mraz, and, of course, his human owner. He is also a fan of the Chicago Cubs.
More than just a cute face, Boo has used his fame to give back to the world. For his last five birthdays, he has encouraged fans to support various causes, raising significant funds in the process. Some of these causes include: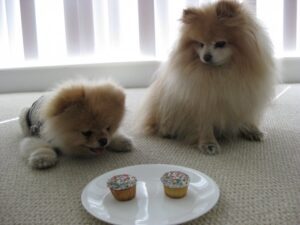 Operation Smile – On his 5th birthday, Boo raised over $5,000 to help children born with cleft lips worldwide.
Freedom House – On his 6th birthday, Boo supported a shelter for survivors of slavery and human trafficking, raising funds for care and services to rebuild their lives.
Lucile Packard Children's Hospital's Pet Therapy program – For his 7th birthday, Boo raised $5,000 for this program.
Charity: Water – On his 8th birthday, Boo's goal was to raise $10,000 for clean water projects worldwide. His fans responded generously, contributing over $30,015.
San Francisco Animal Care & Control and Lucile Packard Children's Hospital – On his 9th birthday, Boo partnered with Virgin America to donate $10 for every plane ticket sold. Additionally, he encouraged donations to the children's hospital, raising a total of $20,696, with an extra $9,000 donated personally by Boo.
Boo's incredible journey from a shaggy Pomeranian puppy to the world's cutest dog is a testament to the power of love and the impact that one small dog can have on millions of people. With his adorable looks, fashionable wardrobe, and philanthropic spirit, Boo has become a beloved figure worldwide, bringing joy and inspiration to fans everywhere.
A Heartbreaking Farewell: Boo's Passing
On January 18th, 2019, the world mourned the loss of its beloved canine sensation, Boo the Pomeranian. His human announced on Facebook that Boo had passed away in his sleep at the age of 12. The news came as a shock to his millions of fans, who had grown to love the adorable dog and his endearing antics.
In the announcement, Boo's owner shared that they believed Boo's heart had given out following the loss of his best friend and older brother, Buddy, who had passed away in 2018. The bond between Boo and Buddy was truly special, and many fans believed that Boo's heartbreak over losing his companion contributed to his own passing.
Boo's Legacy
Although Boo's passing was a tragic event, his memory lives on through the countless photos, videos, and stories that continue to spread joy to people worldwide. As the "World's Cutest Dog," Boo has left an indelible mark on the hearts of his fans, who will always cherish the happiness he brought into their lives.
Boo's enduring legacy has also paved the way for other pet influencers, inspiring a new generation of adorable animals to share their own unique charms and stories with the world. The joy and positivity that Boo brought to millions of people will not be forgotten, and his memory will continue to warm the hearts of his fans for years to come.
Rest in peace, Boo. You will always be the world's cutest dog in our hearts.